Backpacking and long distance thru-hiking is not always blissful.
It takes hard work, dedication and determination to stay the course when walking, tramping, sauntering or trekking. But like life, the rewards are sweet for those willing to put one foot in front of the other. Throughout my 'hiking career,' my feet have moved me forward on six continents, in the United States, England, France, Argentina, Chile, Pakistan, New Zealand and South Africa.
Click here for my gear list.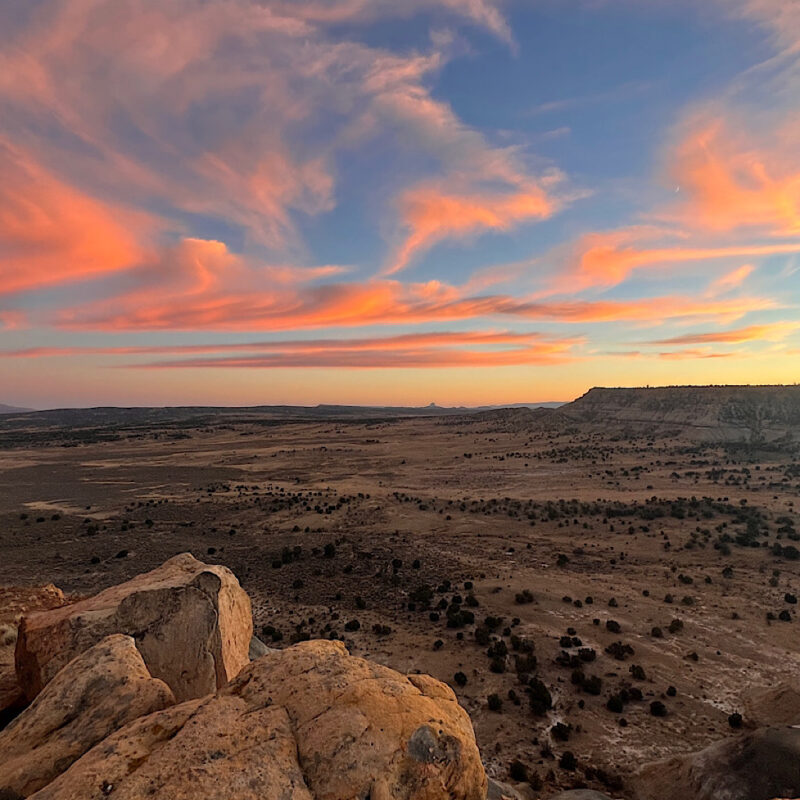 The final twenty miles included climbing up on several mesas made of different types of rock and all with amazing views including the last night's sunset show.
Read More »